Ron Goad of Solcon Solar Construction promises satisfaction with your solar energy system. More than 25 years experience in the solar industry.
Our Services Include: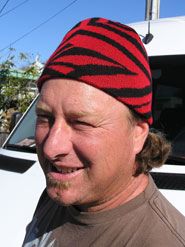 Free Estimates
No two projects are the same. We don't believe in one price fits all, because we won't skimp on your service. We provide accurate, realistic, and reasonable estimates.
Solar Electric Systems
Eliminate your electric bill with a professionally designed and installed solar electric system.
Solar Hot Water System
Solar energy can meet nearly all the heating needs for your hot water usage. Residential and commercial systems. Multifamily dwellings and laundromats are some of our recent customers. 
Radiant Heat
Solar thermal systems can provide the energy to warm your floors and building. 
Service and Repair
We are one of the only solar companies in the area which provides service and repair on exising solar electric and hot water systems. Fast, experienced and affordable.